REGISTRATION IS CURRENTLY CLOSED
Sign up HERE to be notified when we open Eat to Live Family again!
Does this
sound

📢 like you?
"I have moments of weakness where I give in to my cravings and fall off the wagon."
"No matter what I do I've battled my weight my entire life. I can't stop gaining weight"
"Over time my weight would yo-yo, I've struggled with binging and food addiction."
We've

been

there.
We don't have to suffer in our relationship


with food and our bodies

🫶🏻

It's time to make

peace

with food!
Do you feel like you're on
a never-ending roller coaster of
weight loss and weight gain? 🎢
Are you tired of feeling frustrated
and hopeless when it comes to
your weight loss goals? 😩
Do you hate how much mental energy
you put towards thinking
about your weight? 😶‍🌫️
The Eat to Live Family is my monthly
group coaching membership and community
designed to help you:
◆ Lose excess weight & keep it off
◆ End emotional eating!
◆ Become 100% consistent
◆ Rewire harmful thinking patterns
◆ Find a community of like-minded people
◆ Live in tune with your natural hunger levels
◆ Become energetic and vibrant ✨
◆ Feel amazing! 😍

PERMANENT weight loss and a healthy relationship


with food is achievable.
It starts with your mindset 🧐
You've heard it

all

before:
You know the typical, weight-loss, diet-culture advice 📢🙄
…One person swears that keto is the magic fix.
…Another says it's intermittent fasting and macro counting.
…Another person says it's just 'calories in, calories out', and a food scale and tracking every bite is the answer.
What if all of this is MISSING the point?
All of the typical diet advice out there is based on EXTERNAL FACTORS.
Things that you don't control.
Points, apps, counting, accountability groups, rules, meal plans, ETC.
You don't control these things, so they aren't going to work long-term.And Willpower doesn't work in the long term either.
⭐️⭐️⭐️⭐️⭐️
"Joining the Family has provided me with a community of like minded, caring, thoughtful, compassionate individuals who I can share my deepest thoughts and struggles with, without any fear of judgement!"
⭐️⭐️⭐️⭐️⭐️
"The mindset content provided in the Academy is Brilliant! It's been a game changer for me, worth every penny just for that alone."

With the

practical mindset tools

I'll teach you, staying on track and eating well

becomes as natural as breathing 🌱.
After coming across conflicting advice more times than I could count, I started paying more attention to who was actually offering the advice.
What I discovered left me dumbfounded.
Most of the so-called weight loss and healthy eating "experts" have little-to-no real-world experience with the issues I faced.
Either they've:
• Never had anywhere near the food addiction struggles I had: like binge eating and constant obsession with food 🍕🥴
• Never learned how to Eat to Live consistently while ending the cycles of overeating permanently 
• Or, they'd just tell me WHAT to Eat to Live but not HOW to keep doing it forever without struggle…making them unqualified to give anyone the consistency advice I was looking for 
Which is why you can't trust a lot of what you read online about getting healthy and losing the weight for good.
I realized no one really knew how to go about doing this the right way, consistently…and forever!

So I'd have to figure it out myself 🤓

⭐️⭐️⭐️⭐️⭐️
Since joining the family, completing the Eat to Live Academy, watching your Vlogs, and checking in daily to catch up on the happenings, I have lost weight and maintained for the past six weeks! This has never happened to me! Ever. This has been a huge mindset win for me. I allow my urges and have "changed my story" to be someone who doesn't snack at night. This has helped me maintain my weight. but i believe the biggest change has been the mindset and how I think about food. Not saying I'm done but I'm definitely on my way to FINALLY having peace with food :)
⭐️⭐️⭐️⭐️⭐️
I finally reached it. Intermittent fasting, several challenges in, and finally, my lifelong goal my "Fuhrman weight" – of 125. I'm so at peace with my food, which, after years of disordered eating, I can hardly believe it. What a win. What a WIN!!!
⭐️⭐️⭐️⭐️⭐️
Cheri is a natural at helping you work through the Eat to Live lifestlye. Form the first session I understand how to balance ingredients for the optimal meal. She gives you detailed instructions that will help you meet your goal and last a lifetime. I found probably the most important piece of the life coaching that Cheri does is the information about your mindset. Cheri definitely can guide you through this with tools, again, for a lifetime. – Janice

Meet Cheri Alberts
Hi, I'm Cheri Alberts. :-)
I first began my love 🫶🏻(/hate) affair with the Eat to Live diet way back in 2013.
As a food addict and clinically diagnosed binge eater, I was always out of control with my food.
I binged several times a week.
I couldn't get enough pasta in my mouth at one time, it was a carb-fest from ages 12-30!
🍝🥖🍞
And of course, my weight was always too high as well….
I was constantly 30-40 pounds overweight throughout my entire life. I was the "chubby" one. (believe it or not, that was actually my uncle's nickname for me!)
But my whole life changed when I found Eat to Live.
I lost 22 pounds in the first 6 weeks on the plan. And I loved it. I felt better in my body that I ever had. No more headaches, no more sick stomach, no more throwing up, no more low energy.
And I've been through so much since including two pregnancies (one was twins!) and lost all the weight each time, and I've kept it off.
In fact, I've lost over 120 pounds combined after all my necessary weight gain from my pregnancies, using the mindset and healthy eating techniques I've perfected.
In 2016, I earned my Certificate in Plant-Based Nutrition from eCornell University and then in 2019, I earned my certification in Weight and Life Coaching from the prestigious Life Coach School.
What I noticed from working with hundreds and hundreds of people over the years is that so many of us, even if we go 100% Nutritarian…we STILL suffer from emotional overeating and binging.
So helping folks get over emotional eating so they can Eat to Live consistently became my life's mission.
Since I started, I've coached thousands of people online and dozens personally–in everything from my popular YouTube videos, to video courses, to live masterclasses, 21-Day Challenges, to in-person meetups, etc…as well as my all-time favorite: group coaching.
After Dr. Fuhrman, I am the world's leading expert on Nutritarian living and the ONLY expert who is also a certified life coach!!
I use coaching tools so you can finally stop self-sabotaging, integrate these lifestyle changes for good, and drastically improve your health!
I love what I do, which is why over the last 11+ years, I've been able to reach hundreds of thousands of people and help them create thousands of pounds of weight loss over the years…
…and best of all, learn to continue their journey consistently and for life…all while LOVING their food.
 As a result of my success, I've been able to do things in my life that I never dreamed were possible, like:
🌟🌟🌟  Lose 60+ pounds after the birth of my first daughter (and keep it off!)
🌟🌟🌟  Lose 40 more after the birth of my twins (and keep it off!)
🌟🌟🌟  Create the body I've always dreamed of: strong, fit and vibrant
🌟🌟🌟  Learn to Eat to Live consistently…finally…and feel amazing 🥳
🌟🌟🌟 Give up the struggles of binge eating, overeating and the craziness of cravings for GOOD
🌟🌟🌟  Manage gestational diabetes during my second pregnancy without struggle

While I'm thrilled with what I've managed to accomplish, it was a total struggle at first.
Back then, I really wished there was some kind of instruction manual—something I could turn to that would show me step-by-step exactly how to Eat to Live consistently.
That's why I built the

Eat to Live Family

monthly group coaching membership

for you!
It's designed for people like you … people who want to live their healthiest life, and get to that goal weight finally…but don't know how to get started or battle with unhelpful thinking patterns.
The Eat to Live Family monthly coaching membership is your easy, step-by-step guide for learning to eat healthy consistently.
And it provides an incredible community to go along with you and support your journey!

I created the Eat to Live Family because I want
everyone
 to have access to coaching and community.
give you tons of actionable steps to take throughout the membership, so it even works if you think it's too hard to eat healthy with the challenges around us nowadays.
In fact, by the time you get through all the lessons I include, you'll know exactly what to do and how to do it… you'll wish you'd learned all this information so much earlier!!
My Eat to Live Family community teaches you exactly how to Eat to Live and love it…for good.
If there's a result you want, I teach you how to create it.
Plus, I even show you an easy method for staying on track that will have you annoyed that you haven't learned it until now.
A Certified Life Coach:


What your weight-loss plan is missing



In the Eat to Live Family monthly coaching membership, I'll teach you exactly what you need in order to finally get on track. And it's FUN AND SIMPLE.
Look- I'm just a regular person, on my own healthy eating and weight loss quest.
Yet, I've managed to lose all the weight I desire, quit binging and overeating…
and know I can reproduce these results any time I want.
The food addiction craziness has now finally left my head! :)
I don't just show you how to lose weight once
with the Eat to Live in the membership.

You'll ALSO learn an EXACT blueprint for weight loss with a repeatable set of action steps
I will give you a set of tools that you can use every day on repeat—so you can start your weight loss within the first week of joining and keep going after that…forever!
You might be surprised to hear this, but I don't attribute my success to being naturally disciplined, or having no addiction issues.
No, I needed to actually learn how to overcome those things first (yes, you can learn those things!) in order to create on-demand results.
That's the kind of stuff I'll show you in the Eat to Live Family monthly coaching membership.
What Do You GET With the Eat to Live Family

Monthly Coaching Membership

? 
YOU'LL GET ACCESS TO 🔓:
The entire Eat to Live Academy 8-Week Digital Coaching Course, yours to complete at your own pace (this alone will change your life and is the foundational mindset teachings that I use) ($497+ value!!!)

Safe, private login to an exclusive social community (like Facebook, but, you know, NOT on Facebook!)

($97 Value)​

Distraction-free, motivating 

"newsfeed" to keep you on track and accountable — only healthy eating and/or weight loss related
​2 Monthly LIVE Group Coaching Calls, dozens of replays ALREADY accessible! (receive 1:1 live coaching with Cheri!)

($97+ Value)

(2) Training Calls with Coach Nancy and Coach Lydia each month
A brand-new 21-Day Eat to Live Challenge EACH QUARTER, loaded right into your membership

 

that we all do together (plus tons of bonus Challenges from the past!).

($196 value)

​A detailed 

Success Path

 that guides you from wherever you start to wherever you'd like to go- without overwhelm ($97 Value!)

Quick Start Program with the simple 3-Step "One Pound Down" system to get you on track from DAY 1!

(Value $197!)

An incredibly powerful 

Daily Accountability Program within the community to keep you checking in and making progress

($47+ value)

A members-only Recipe bookand index available to you immediately upon signup ($47 value!)

​Access to Cheri's private postpartum weight-loss vlog (I've lost 40 pounds already and I tell you exactly how!) Hundreds of videos already available ($97+ Value)

TONS of coaching call replays from the beginning of the ETL Family: there's dozens of videos that you can access immediately when you join. (All the previous coaching calls, etc!)
AND SO MUCH MORE! 🥳
To make it easy for you,
I've designed the

Family Membership

so you can tackle it in one of two ways:
If you already know a lot about the mindset tools I've created, you can just learn about my Crazy Simple 3-Step Weight Loss Plan, begin to follow that, and then attend the live coaching calls to overcome your own struggles quick.
That's a way to save time if you don't want to do all the homework and you are fast-action oriented.
Your other option is to do the entire set of materials in order. That's what I highly suggest doing if you don't have any experience.
By watching the whole ETL Academy course and engaging with all the other membership tools, you'll get a big-picture overview, allowing you to create the beginning foundation you'll need to set the stage for your future success.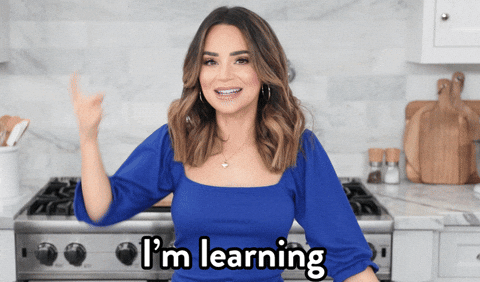 So, let me reveal just some of what you'll

LEARN

in the

Eat to Live Family




monthly coaching membership:
Hands-down, the absolute EASIEST WAY to lose weight and Eat to Live … and then keep it off for good, with no additional effort.
My super-simple weight-loss method to become a Nutritarian that works for anyone … even if you don't think you're good at eating healthy!
​How to completely change your mindset around food in just a few weeks … while you watch the weight drop off effortlessly.
The best way to end the constant cycle of overeating … so you can finally put down the food drama
​The easiest way to change your thoughts about healthy eating and yourself … so you can start losing weight and eating healthy… immediately.
​How you can end food cravings for good … so you finally go about your life without stressing about your (or other people's) food anymore
​Why losing weight and Eating to Live is much simpler than you think … and the #1 reason you'll LOVE eating this way
​My highly effective, 3-step weight-loss system designed to help you learn to create on-demand weight loss—so you finally reach your goal weight…and stay there.
The Eat to Live Family is created with YOU in mind.
​The Eat to Live Family is a space where everyone completely understands your journey, your struggles, your fears — because we're all doing the same thing!
​The Eat to Live Family offers ZERO judgement or shame when you make a mistake or fail, BUT instead empowers you to reduce chances of failure, and gives you all the tools needed to pick up and start again.
​The Eat to Live Family is the ONE place you'll be fully supported in every aspect of your Eat to Live journey — the cooking, the prepping, the fails, the successes, the mindset…all of it!
My absolute mission in life is to ensure I'm providing you tools and resources in a completely SAFE and PRIVATE zone for you to master the mindset…
While giving you unlimited access to recipes to help you Eat to Live and love it…for good.
And the best part is everything I'm offering in the Eat to Live Family is totally affordable even for those on a fixed or limited income.
1. A Brand New 21-Day Eat to Live Challenge Every Quarter ($196+ Value!)
As a member of the Eat to Live Family you will get a brand-new (all new recipes!) 21-Day Challenge loaded into your membership space EACH QUARTER!
And you can participate live with your fellow Family members…
AND you get access to more than 6 previous 21-Day Challenges that we've run in the past year! 
Eat to Live Challenges provide meal plans, recipes, grocery lists, prep guides, calendars and MORE…they are simply the best ever!
2. (2) Monthly Group Coaching Calls with Cheri ($97/mo Value!)
Twice-monthly, hot-seat style group coaching calls with allllll the replays provided for unlimited future reference. These calls cover all the same topics we address in private 1:1 coaching – it's a huge savings for you to get them in the group!
Not to mention the incredible value of seeing someone else coached on issues that are similar to ones that you face.
Or getting coached yourself and creating an amazing transformation.
3. Members-Only Recipe Book (Recipes Galore!) ($47 Value!)
An Eat to Live Family Member gets unlimited access to every NEW RECIPE added to the recipe collection within the Family community where we can all share recipes and tips together called our Recipe Book.
3. Access to Cheri's Private Weight-loss Vlog ($297 Value!)
This is ONLY be accessible to private members of the Eat to Live Family.
Get the inside story on Cheri's personal weight-loss journey after her twin pregnancy.
She's already down 40 pounds! (But, it wasn't all easy!)
Over 100 videos already uploaded…
You get to see right inside Cheri's mind to see exactly how she's losing the weight! 
5. FULL Access to the 8-Week Eat to Live Academy Course ($497 Value)

The Eat to Live Academy is our 8-week signature digital coaching program utilized by hundreds of students looking to stop emotional eating, end food cravings and stick to healthy eating…for good.
This fully online, self-guided, foundational course is normally priced at $497 but as an Eat to Live Family member, you'll get it totally INCLUDED.

Learn all of my exclusive, private coaching techniques in one easy to follow program, and go at your own pace:
Week 1: The Fundamentals, How Did We End Up Here?
Week 2: Your Thoughts Create Your Results, The Model
Week 3: Eat to Live 101, Practical Tools + Protocols
Week 4: More Practical Tools, Decisions Ahead of Time, Using the Scale
Week 5: How to Deal with Negative Emotion and Cope Better
Week 6: How to Solve Emotional Eating
Week 7: How to Love Yourself Now
Week 8: Future You and Future Thinking 
6. Exclusive, Private, Safe Membership Platform ($47/mo Value)
You will get access to a completely private, completely safe membership platform totally separate from Facebook. 
Imagine it like Facebook with only Nutritarians and healthy eaters!
How much could you get done in a space full of your peers like that?!
7. A Daily Accountability Program ($27/mo Value!)
Ever wish there was an easy way to check-in and share your successes and fails with folks who understand completely?
Every day, we post an accountability post, and dozens of members use this! 
We even post group-wide Challenges every so often, like when we did the 14-Day Lower Your Sodium Challenge, the 7-Day Eat More Sprouts Challenge…or like right now, we're doing a 14-Day Eat Only When Hungry Challenge.
What progress could you make with prompting, accountability and camaraderie like this at your fingertips?
8. Quick-Start Program with 3-Step "1 Pound Down" System ($197 Value!)
When you join the Eat to Live Family, the first program you are sent to is my Quick Start Program. Within just 4 short hours, you will have a foundational program to follow from the get-go.
You won't be left guessing, "Ok, now what?" 
Within this first quick set of instructional videos and audios, I will outline the program you will follow immediately to get you on your way towards your goals of healthy eating consistency and weight-loss (if you're interested in that).
You will know exactly what to do in a simple, easy-to-implement way, so you can join the rest of the Family to progress RIGHT away!
9. Powerful Success Path Program ($97 Value!)
The Success Path is a powerful framework built into the Eat to Live Family.
When you join, you'll be placed within the "Seed Stage" of the Success path, denoting your position along your path to progress.
You will complete action items and learn milestone thoughts that will bring you closer and closer to your goals of healthy eating and weight-loss consistency.
I will show you exactly what steps to take along the path so you never feel lost, guessing at what steps to take…and you'll never feel behind. You are going the exact right speed for you!
Here's what one of our members said after reaching the Final Stage called "Sweet Fruition":
Welcome to your brand new FAMILY…where you'll feel fully supported, intentionally guided and individually cared about.
You don't have to be on the dieting roller coaster forever. Start living your best life and join the Eat to Live Family today!
Peace is Priceless
What would change for you if right now, you committed to creating a better future for yourself, by following the exact steps I outline in the course?
Imagine that for a moment.
Could you start using your time for something other than obsessing about food??
Yeah, actually—you could.
In fact, you'd be surprised if you knew how attainable that goal actually is.
You could …
Finally stop food cravings for good.
Feel true food freedom, while creating the body you've always dreamed of
Feel amazing knowing you are LOVING eating the healthiest foods on the planet.
Finally stop the emotionally exhausting yo-yo dieting, binging, overeating and feeling terrible about yourself
Truly believe that you are capable of becoming a disciplined healthy eater.
Eat to Live for good…and love it 🥳
I'd like you to meet Wendy! 🙎‍♀️
Joe, Academy Alumnus
"Before I joined the Academy, I was 100% out of control…I was hopeless, and I had tried every method you could possibly try.
 I was an extreme binger. Going thru Eat to Live Academy brought me to a place of freedom and control. I'm down 28lbs in 12 weeks.
Eat to Live Academy was the best decision I've ever made and I believe it gave many, many extra years on my life."
Diana, ETL Family Member
"It was just so incredibly…life changing…I'm just really thankful because it has been transformative. The struggle was, "I can't be perfect at this, I'm not perfect, I can't get it, why do I keep falling back? Why can't I be consistent?" I feel like I have the tools to continue on with the Nutritarian lifestyle…in ease without struggle." 
Michele, ETL Family Member
"I rebel. I have the two halves, the angel and the devil. I derive my self-worth from what I look like. I think I'm desperate to resolve that issue. I thought you were gonna tell me about cooking and prepping. I think you challenged my idea of what I needed. I feel more in control with the choices I do make; that's a big relief in my life. I actually feel more freedom. This is the key. This is the place you have to go."
Let's talk  about

total value: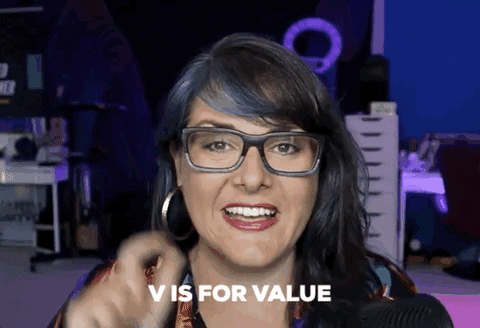 That scenario isn't a pipe dream.
 
I've experienced all these things as a very successful private Eat to Live coach and YouTuber.
 
You can, too, by putting the information I teach in the membership to work for you.
About Cheri Alberts
I've been following the Eat to Live lifestyle for more than 9 years. 


When it comes to being successful on this lifestyle, I have made every mistake in the book — which means that you don't have to! ;-) 
My goal is to demystify Eat to Live for you, so that you can use this powerful eating style resource to reach your wildest wellness and fit body goals, and feel super-confident doing it.
 — Cheri Alberts, Eat to Live expert private life and weight coach and well-known YouTuber
Have Additional Questions?
We're standing by to help make this process easy for you.
Email Us: support@nourishyourlifestyle.com